"

Being someone that is invited to dozens of these conferences every month, I can honestly say that I have extensive experience in attending a variety of CIO shows. CIOarena stands out in its ability to unite a tremendously accomplished audience in an intimate and conducive environment, executed with the utmost professionalism and finesse. A must attend for busy execs, such as myself, that must pick and choose which events to attend." 
I want to thank you for the CIOarena meeting on April 21st. It was a very good meeting. I finally got to meet people outside of medicine, listen to what other people do and make some connections with people from Microsoft and other companies. I also walked out with some new ideas to implement at work. This clearly makes for a great meeting.
Chief Information Officer
Puget Sound Healthcare System
"The event was great and I enjoyed participating. The speakers were engaging and entertaining, something you don't expect at a lot of conferences. I look forward to the next event."
"I appreciate the invitation. The Venue and presentations were great! I enjoyed the peer discussions and heard some interesting proposals from the various vendors. You might consider adding some customer success stories."
Chief Enterprise Architect 
BNSF Railway
"The CIOarena  provided an excellent platform for networking with fellow IT executives along with informative sessions with talented thought provoking presenters. I walked away with new ideas, relationships and opportunities that will be very helpful with both current and future opportunities. A must attend event for all senior IT executives." 

Director IT Infrastructure
Pampered Chef
"The keynote speaker was really good, he knew his stuff, and kept the audience engaged, as did all of the speakers. I did meet with quite a few local companies, and it was noticeable that many knew each other, a testament to the type of audience you've captured. Again, I thank you for this opportunity, and I look forward to next meeting!" 
Sr. Director Risk Management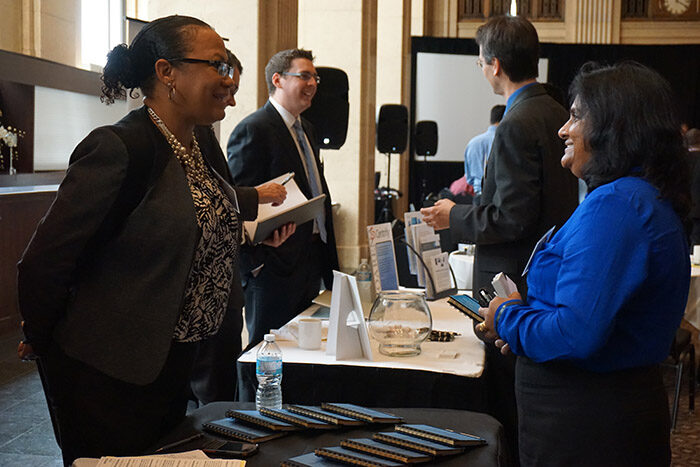 Stay Connected
Raise your professional profile by creating & strengthening strategic relationships within your community. All CIOarena and CISOarena conferences are hosted on an annual basis and unite thousands of IT leaders every year.
Stay Informed
CIOarena single-day conferences are designed with the busy executive in mind -- packed with insights from industry experts in an educational and enjoyable setting. Stay up-to-date with the newest tech trends, strategies, and dilemmas faced by peers in your area.